public realm conceptual framework
location: Dessau-Rosslau, completed in 2019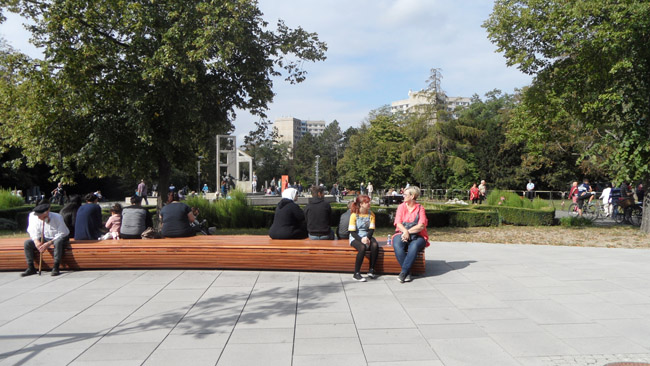 Kavalierstraße developed as a project from the 2010 Europan competition. With the focus having moved towards public space, the proposal combines process-orientated with design-focussed elements. The site is conceptualised as two superimposed organisational systems, and as providing special potential as a result of this condition. The project stretches from a newly created square to the North, along the cities's central public park and towards the southern main junction with it's heritage of socialist urbanism. Two types of "fields" are inserted at irregular intervals along the route, supporting either commercial or social and communicative activities. New crossings are provided, most importantly between the central mall/ historic town centre and the park. The integration of a new public transport hub and improved cycle infrastructure makes the centre more accessible. The location of the new Bauhaus exhibition space in the park adds a major cultural anchor point to the site.
Conceptual framework in collaboration with C. Benoit/cpb Landschaftsarchitektur and S. Besier/StadtBahnGestaltung.
Detail design and realisation Kempa/HGP.