location: East London
services: stages A-D, F, K
year: 2014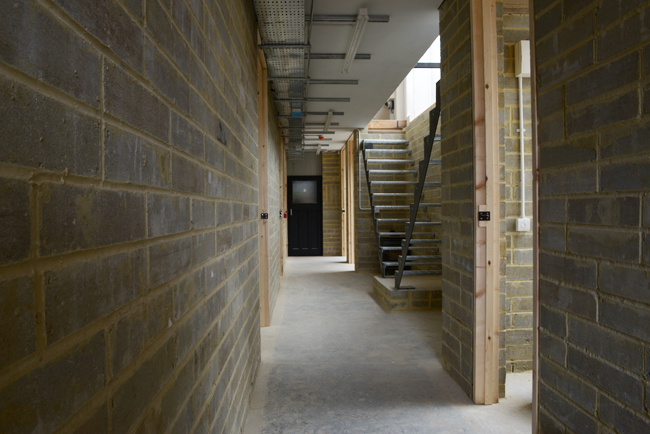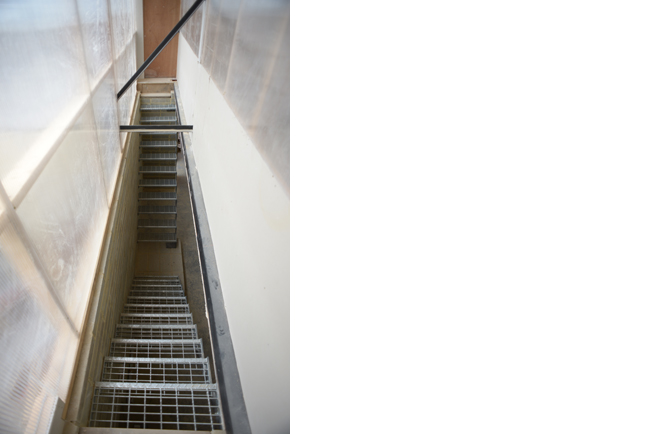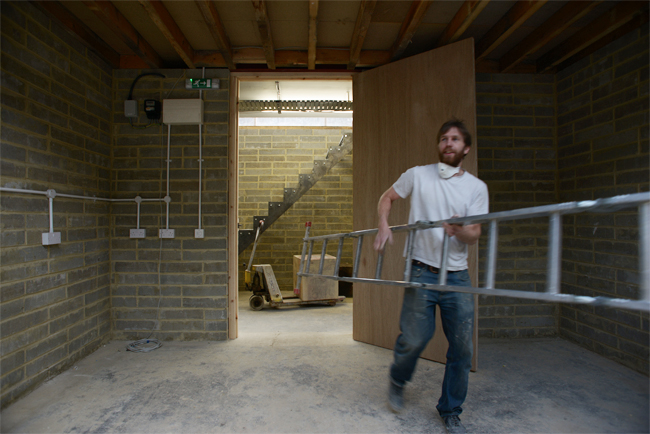 The original warehouse structure dates from around 1930 and is located within a predominately residential area in East London. The existing steel-trusses supporting the roof provided a column-free space into which a series of nine workshops for light industrial use and one live/work unit have been inserted.
This insertion consists of a central spine with internal corridor, that provides common access into the building and from here to the individual workshops. It receives daylight from above and is constructed from block-work that provides structural support for the mezzanine floor. Each ground floor unit features a double height space with large roof-lights and wide doors. Large quantities of materials found on site were re-used in the construction.
Alongside other constraints this has influenced the internal appearance and created an unusual aesthetic, in which newly inserted elements at times blur with existing parts of the building. The utilitarian and robust palette of materials chosen adds to a particular identity, that this is a place for making and experimentation. It suggests that the spaces become a tool in itself as part of the making process.
Anticipating the need for future adaptability, the layouts can easily be changed using 'switchable' units and flexible wall-elements to allow successful businesses to expand internally.