location: Munich, Nordhaideplatz, corner Felsennelkenanger
duration: 10. June – 13. July 2021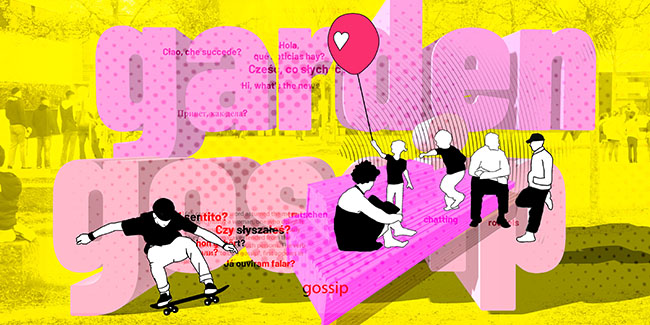 The project is part of a series of art interventions in the public realm of Munich. Curated by the public art department of the municipality, the series assembles positions about the theme DISTANZEN | DISTANCES.
'Garden Gossip' is conceived to evolve in stages, starting with a joint co-design workshop with the team of apprentices and production phase. During its temporary stay on Nordhaideplatz Garden Gossip is surrounded by a cloud of garden sounds and multi-lingual, subtle conversations. Finally, the project will move to an allotment garden community where it will help to make green spaces more accessible to the public.
Project participants include zectorarchitects London/Munich – Norbert Kling and Carsten Jungfer with Sofia Dona (art advisor) | Team of the joinery 'Junge Arbeit der Diakonie Hasenbergl e.V.' led by Roland Epe and Maximilian Doll, in cooperation with Dominik Rastorfer | Kleingartenverband Munich.